Gallery

19th January 2018
All of the Reception children are learning about how the Chinese New Year is celebrated. They had a visit from Ian who is from Workshops for Schools, where they listened to stories, made a dragon mask and joined in with some Chinese dragon dancing.
INTERNET SAFETY WEEK 2018
Following on from the UK Safer Internet Day on 6th February, the pupils have been sharing all week ways of how they can stay safe online. In school we regularly learn about the Safety Hand which shows five areas of information you should not share online. Ask your child if they can tell you what they are. Some of our year 2 pupils came up with their own idea to inform people about staying safe online. Take a look at their video below.
9.2.18
Quantum Threatre visited us today. Their performance was based on the story The Gruffalo and included key information about how to use punctuation.
6.2.2018
Today at Scargill Infant School we are celebrating Safer Internet Day.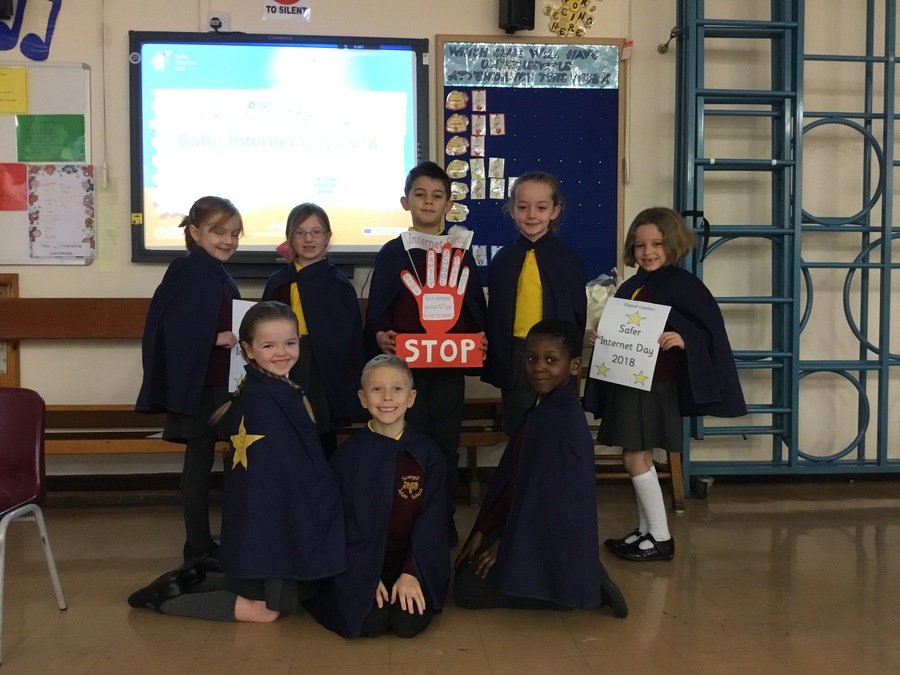 Following on from Class 7's assembly, year 2 have performed a joint version of the 7 Continents of the World Song.
Click play below to view their video.

19th January 2018
The children had a lot of fun with Carl from Kidz Fit today. He taught them about the importance of being fit and healthy by getting them to join in with a variety of activities.
16th January 2018
Today the Reception children took part in a Toy Workshop where they investigated and explored a variety of old toys and made some of their own toys which they got to take home.
19th December 2017
Today was the children's Christmas party. They had lots of fun dancing, playing games and eating party food. The biggest surprise of the day was a surprise visit from visit from a man in a big red suit who gave out a present to each child.
14th December 2017
The children and staff thoroughly enjoyed the visit from a local theatre company. They taught the children how to stay safe when crossing the road.
30th November 2017
To start our Christmas celebrations at Scargill Infant School, all of the children took part in a Bauble Workshop. They each had a bauble that they painted and then decorated. It was a lot of fun!
10th November 2017
Well done to all of our Reception children who took part in their Grandparents Assembly.They sang lots of songs and shared some of their work before the Grandparents had a cup of tea and then a tour around the school, lead by their Grandchild.

Thank you so much to those children who entered our Unique Place to Read competition. We had lots of entries which will be displayed in the corridor as you enter the school.
The winners of our unique place to read are......
Evie from Reception
Kelsi from Year 1
Dagem from Year 2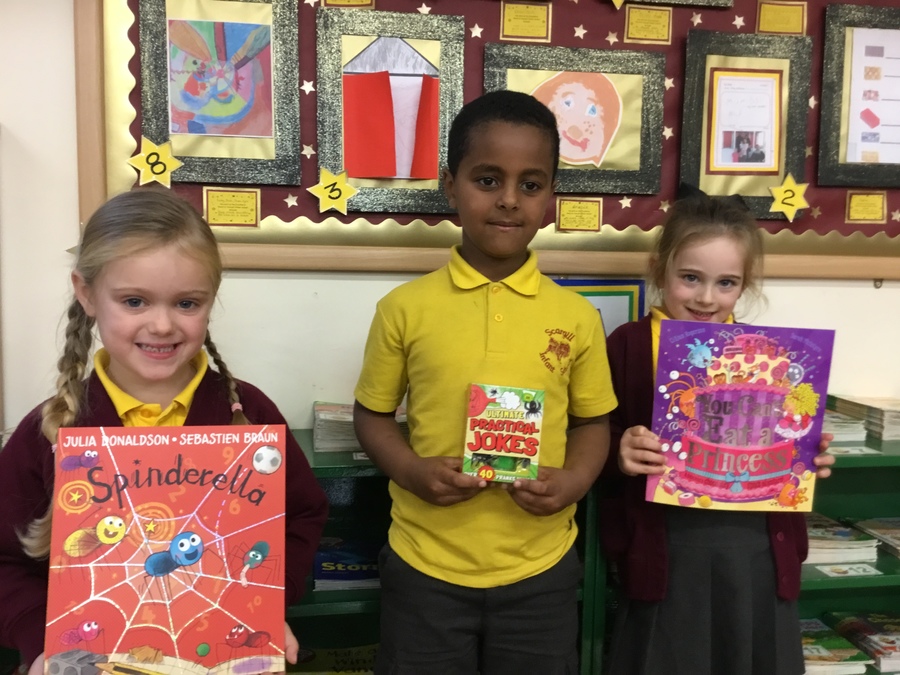 The Book Fair
The Book Fair has been here this week to raise money to buy books for your children to use at school. Our Digital Leaders helped out after school to take some photographs.

5th October 2017
Special lunch
Well done to Liepa in Class 7, Baris in Class 4 and Olivia in Class 2 who won the raffle today.

28th September 2017
Summer Reading Challenge
Well done to all of the children, as well as Ms McGahey and Miss Hutton, who took part in the Summer Reading Challenge at their local library during the summer holidays. They each received a certificate and medal from Cathy, who is based at South Hornchurch library.