Winner of Christmas Card Competition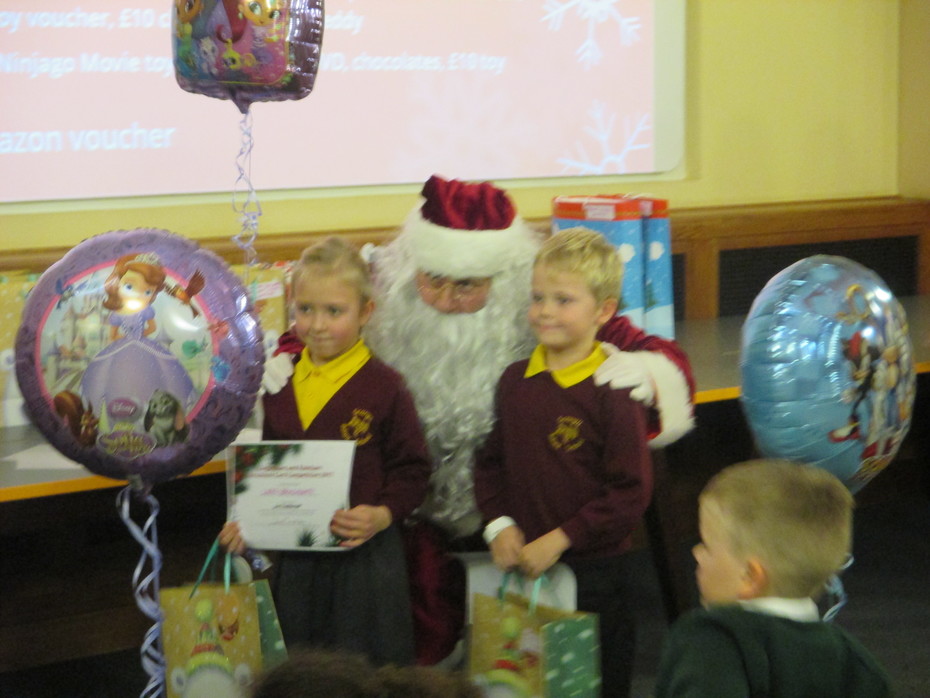 We were delighted that the art work of two of our pupils won prizes in the Christmas Card Competition organised by Mr. John Cruddas MP.
The presentation took place at Coventry University Campus (formerly Dagenham Civic Centre) on Friday 1st December. Liepa, aged 6, won the individual school prize. Her goodie bag contained a cinema voucher, toy voucher, DVD, teddy bear and chocolates. Joseph, aged 6 also, won the overall runner up prize and a goodie bag.
The children, along with their parents/carers and school representatives were invited to the ceremony where they met Santa and took away balloons. The whole experience was enjoyed making it an occasion to remember.
Miss McGahey, Head of School, said "Well done to all the children who took part. We are very proud of Liepa and Joseph, who had an amazing time at the presentation. The event was very well organised and we enjoyed being part of it."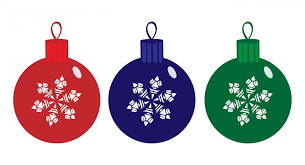 Christmas Bauble Workshop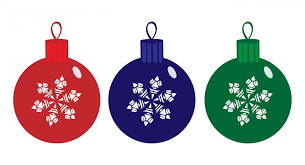 On Thursday 30th November, the children at Scargill Infant School joined in with a bauble workshop. They learnt about different materials and techniques, using their imagination to design their own unique bauble. Every child was able to produce a piece of colourful art and create a decorated bauble for you to enjoy at home. For a chance to have your child's bauble to add to your decorations this Christmas we will be able to sell them for £5 on Tuesday 5th December. The baubles will be on display in your child's classroom from 3.10pm until 3.40pm. We are sure you will agree they will make a one-off, wonderful decoration and they look very special.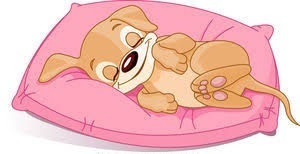 Bandit our visiting listener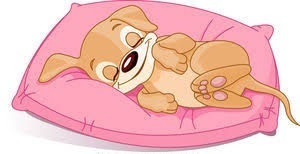 On a Friday morning a very special visitor arrives at school. His name is Bandit and he loves listening to the children read. Bandit used to be a racing dog at Coral Greyhound Stadium, but now lives with Tracey where he helps others as a therapy dog.
The children enjoy reading their books to Bandit and telling him about the things they do. Bandit is an amazing listener and makes the children smile.
Michael said "I get to give Bandit biscuits and he is lucky to hear one of my stories. Bandit helps me read and I have a double chance at completing my reading challenge."
We are very grateful to Tracey for bringing Bandit in each week to support the children with their reading. Bandit is an assessed and approved therapy dog, associated with the charity Canine Concern. Bandit is well-cared for and lives with a Canine Concern registered volunteer, Tracey Benton.
Therapy dogs provide confidence to children when they read, as they make amazing listeners, providing the children with a sense of comfort and love.
Executive Head teacher, Mrs Kath Keeper, said "Children respond very well to Bandit. His relaxed nature and non-critical role ensures they enjoy reading, allowing their confidence and skills to grow."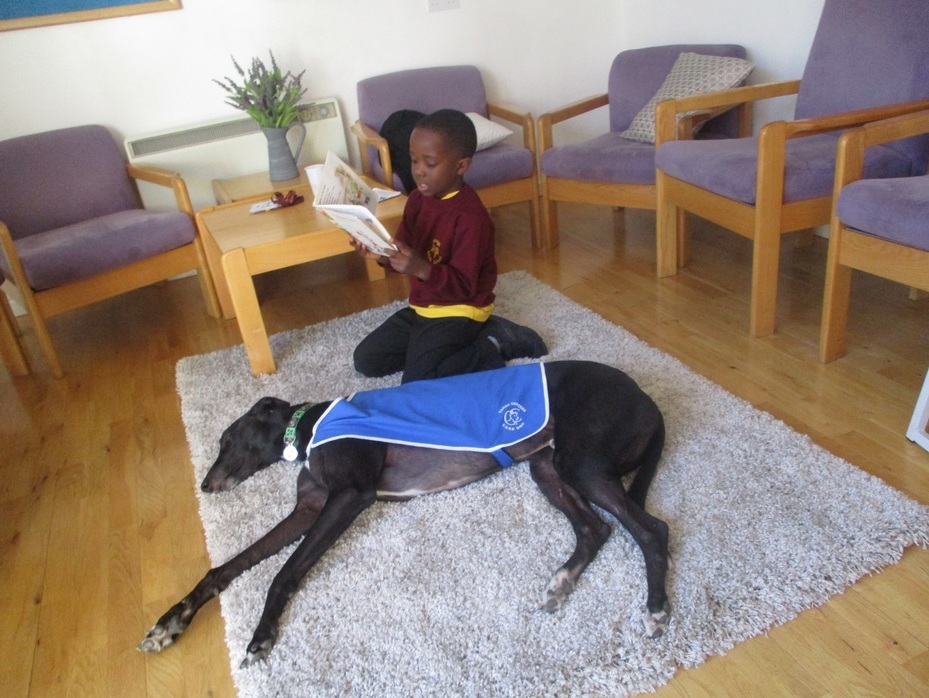 Christmas Charity Appeal 2017
Many of you may recall the wonderful success of last year's pet supply donations given to a variety of local animal charities at Christmas. The local charities were so overwhelmed with the kindness and generosity of those who donated that we shall be collecting again for such a wonderful cause and would be grateful for any donations of blankets, pet food, toys, biscuits etc. A box will be placed in the walkway by reception for you to place your donations.
Thank you for your continued support.

Parents of a Year 2 pupil
You may already be aware that as your child attends a Havering infant school the law requires you to apply for a place at the linked junior school.
Please ensure that you complete your application before the deadline of 15 January 2018. Failure to apply could mean that your child cannot transfer to the linked junior school.
The law states that first priority for school places must be given to Looked After Children and Previously Looked After Children. In Havering all community (and majority of academy) junior schools give second priority to pupils transferring from the linked infant school. If you are applying for a junior academy you are advised to check the admissions criteria before applying.
If you do have any concerns or would like to discuss this further please feel free to contact the School Admissions Team via
schooladmissions@havering.gov.uk
or by calling 01708 434600 between 12-5pm Monday to Friday.