To view interim assessment and previous Ofsted reports,
please click here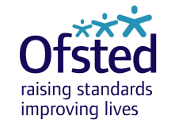 Improving life chances through outstanding education and care
As a school we aim to teach a curriculum which matches children's needs and sets high expectations. We focus on the children as individuals, being informed about their needs and ensuring they make progress.
Our curriculum is designed with a focus on our children concentrating firstly on the basic skills of literacy and numeracy and then on wider skills such as communications and independent learning. This supports our focus on investigation and working together which in turn supports the drive for success and promotes ambition.
We use accurate assessment of learning and activities designed to promote rapid progress.
We involve parents and carers as fully as possible in securing the children's health, well being and education.
We ensure that external support is carefully matched to individual circumstances and rigorously evaluated.
Objective and rigorous self evaluation includes implementation of plans that build upon capacity for improvement.
Leadership establishes a clear direction for change and pace for sustained progress and earns commitment from the staff.
Ofsted Inspections
'Excellent' 1998
'Excellent' 2003 - "This is an excellent school that is well deserving of its Beacon status. The headteacher provides excellent leadership and management and together with senior managers and governors has created a school with a happy and stimulating ethos where children flourish."
'Outstanding 2007' - "Scargill Infants is an outstanding school. A considerable strength of the school is the excellent quality of care. This starts with the class teachers and their very good knowledge of the pupils and the concern they show to them. All staff give unstintingly of their time to ensure that all pupils are able to participate fully in the life of the school. Consequently, they feel very safe, relationships are very harmonious and they show consideration for one another. Behaviour is exemplary and stems from the positive role models set by adults."